Welcome to the second post on the SilverFox Blog. We are building the SilverFox brand to represent a new vanguard in men's apparel.

What is a silver fox?
Per Dictionary.com: "A silver fox is an older man, generally with gray or graying hair, who is considered attractive, charming, and classy."
SilverFox men have a touch of gray on their head, adventure in their hearts, and years of wisdom in their souls. Today, we are spotlighting the top 10 silver foxes in popular media. These men have the style and confidence of a SilverFox man - each one is worthy of recognition as a true Silver Fox.
Anderson Cooper | News Anchor
You'd be hard-pressed to find anyone in the world more synonymous with the term 'silver fox' than the host of CNN Nightly News. Regardless of your political affiliation, you cannot deny the tour de force that is Anderson's Wall Street-approved clothing style and always impeccable silver mane.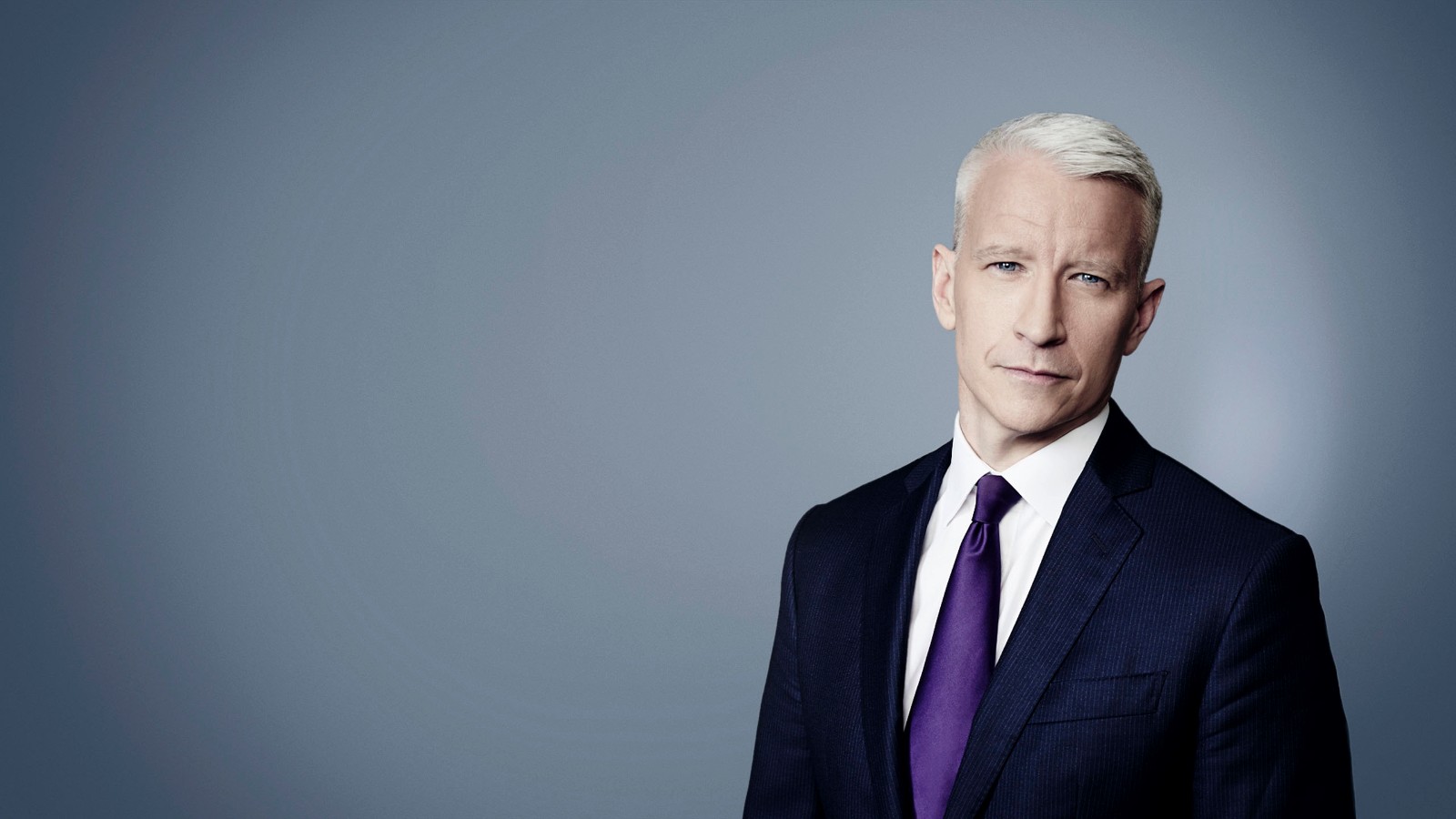 To boot, Anderson is a direct blood relative of Commodore Cornelius Vanderbilt and Civil War Major General Hugh Judson Kilpatrick, which is about as Old Money as it gets. The three-time Emmy winner is a no-brainer for a spot on this list. All hail 2018's pre-eminent silver fox.
Neil DeGrasse Tyson | Astrophysicist
Wildly popular astrophysicist and scientific communicator Neil DeGrasse Tyson has done more to advance interest in modern scientific study than any American man this century. Is massive intellect combined with easygoing charm and dedication to public good the hallmark of a silver fox man? You bet it is!
DeGrasse Tyson is nearly omnipresent on science-oriented media, remaking Carl Sagan's legendary Cosmos series, accumulating millions of followers on Twitter, and hosting the StarTalk podcast since 2009. His signature silver-streaked afro and mustache qualify him for inclusion on our Top Silver Foxes of Media list.
Rick Fox | eSports Owner
Since retiring from the NBA, the former Los Angeles Laker has become an entrepreneur and prolific reality television star, appearing in Dancing with the Stars, Chopped, and other programs. Fox has also been romantically linked to some of the world's most beautiful women, including Tyra Banks, Mariah Carey, Vanessa Williams and Eliza Dushku.
A committed eSports fan, Fox is the owner of an eSports franchise known as Echo Fox. His philanthropic work includes support for organizations such as the Collaboration Foundation, Global Fund for Women, and Keep a Child Alive. The man's hair is silver. His last name is Fox. We have a literal Silver Fox on our hands here, folks.
Chris Hansen | Television Journalist
Why don't you have a seat right there. Because our next silver fox, Chris Hansen is a hero to many for his pedophile-busting turn on Dateline NBC's wildly successful television show, which ran from 2004 to 2007.
Since leaving the show, the silver-flecked Hansen has hosted two other popular true crime series, Killer Instinct and Crime Watch Daily. Chris has received 8 Emmy awards and 4 Edward R. Murrow awards for his investigative journalism work. We'd say he's a fitting addition to this list.  
Chris Harrison |
The Bachelor
Host
Since 2002, Chris Harrison has served as the iconic host of ABC smash hits The Bachelor and The Bachlerotte. The stoic, amiable Harrison has been the common thread over both shows over the years - occasionally becoming a part of the action.
Harrison's ability to remain a fan favorite - even when the Bachelor or Bachelorette is not - is part of the show's DNA and staying power. Countless men around the country will cop to seeing Harrison as a dispassionate fly-on-the-wall - much like themselves. He's a silver fox we can all relate to.
Robert Herjavec |
Shark Tank
Personality
Born into poverty to Canadian immigrants, Robert Herjavec has become the ultimate self-made man. As an investor on ABC's smash hit reality TV show Shark Tank, Herjavec has endeared himself to the viewing public by being one of the most congenial and positive 'sharks' - investing in 57 companies and putting over $16 million dollars into his investments.
Herjavec acquired further notoriety for his winning turn on Dancing with the Stars. He and his partner Kym Jackson went on to win the competition, fell in love, and married the very next year. We can't fault Jackson for falling for the dashing mogul, who's salt-and-pepper hair gives him the silver fox credentials needed to make our list.
Blake Shelton |
The Voice
Personality
Like Herjavec, our next silver fox is also romantically linked with a co-star (Gwen Stefani). The 6'5 Shelton is distinguished by 3 things: his voice, his height, and his silvery coif. The crooner of hits such as "Boys Round Here" and "Sangria" remains one of Country Music's most bankable stars, having sold over 10 million records worldwide and generated a total of 1.7 billion streams.
A prolific philanthropist, Shelton has donated $600,000 to an Oklahoma City Hospital, asked his fans to donate to St. Jude Children's hospital for his birthday. That's the stuff of a silver fox right there.
Bill Simmons | Owner of
The Ringer
America's most popular sports journalist, Bill Simmons, is a full-blown media mogul. He's a best-selling author, podcaster, writer, and the mind behind The Ringer, ESPN's 30 for 30 series, Grantland, and the Book of Basketball.
Simmons's deft mixture of diehard sports fandom, comedic wit, and encyclopedic pop culture knowledge changed the world of sportswriting forever. His entrepreneurial streak and defiance towards authority remains fully intact as ever - making America's most beloved sportswriter silver fox material.
Jon Stewart | Former Host of
The Daily Show
Technically, Stewart has been out of the media limelight since leaving The Daily Show in 2015. But we miss the guy and - let's face it - he has exceptional hair. The comedian-turned-host was the force behind the Emmy-winning satirical news program for over a decade and brought a dose of much-needed dose of realism and honesty to the cable news circuit.
An animal rights activist, Stewart has started two farms, one a sanctuary for abused animals and another serving as a sanctuary for animals to be saved from slaughterhouses and live markets. Jon, you and your silver head of hair need to get back in the public eye soon.  
Gary Vaynerchuk | CEO of VaynerMedia
The visionary who foresaw the explosion of YouTube, Facebook, and new media, Gary Vaynerchuk got his start on Wine Library, promoting his favorite wines to help move product for his family's wine distribution business.
The energetic, outspoken CEO of VaynerMedia is now a full-fledged media mogul whose videos have been watched by billions. His head of silver lettuce makes him the perfect addition to this list.
Order SilverFox Apparel
SilverFox custom-made polos, button-downs, and hats are available for purchase right here on our website. Order now and get 100% free shipping on every order for you or a loved one.